Work description
201. Full rubber sole and full rubber heels - Flat sole sneakers
Materials
Materials
On a rubber sole replacement we only use VIBRAM full soles and heels
The sole was designed to provide excellent traction on the widest range of surfaces, have a high degree of abrasion resistance, and was made using the latest vulcanized rubber of the time. In 1954, the first successful ascent to the summit of K2 was made by an Italian expedition wearing Vibram rubber on their soles.
Pictures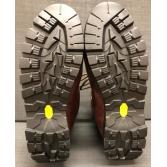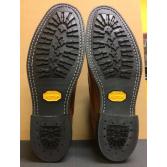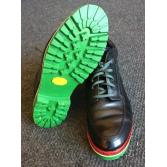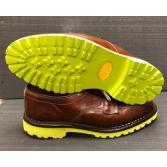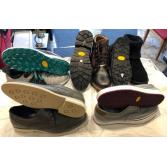 Price
$85
If the welt is damaged (ornament around the shoe sole see the picture below) like broken or worn down we have to replace it

Picture of broken welt

Picture of the new welt replacement

Price with welt repair

$100

Add leather or rubber welt:
Sorry, our online store is not currently available; please contact us for more information.

Go back